Fellowships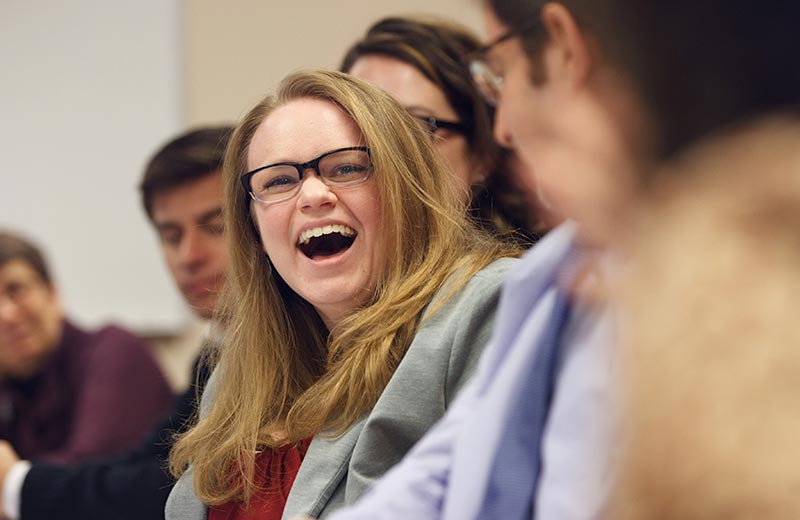 BPI Polikoff-Gautreaux Fellowship
Please check back soon for information on the 2021 Polikoff-Gautreaux Fellowship.
Each fall, BPI hires a recent law or policy school graduate to become a Polikoff-Gautreaux Fellow for a two-year term, beginning the following fall.  BPI created the Polikoff-Gautreaux Fellowship in 1999 to honor Alexander Polikoff, who served as BPI's Executive Director for 29 years, and Dorothy Gautreaux, the public housing activist who gave her name to Polikoff's landmark lawsuit.
BPI's fellowship program is designed to prepare the next generation of public interest professionals.  Our Fellows have gone on to pursue successful careers in nonprofit leadership, affordable housing law, legal aid, civil rights advocacy, and government.  Current Board President, Nick Brunick, is a former Polikoff-Gautreaux Fellow.
Requirements of the Fellowship are:
Either a JD or MA/MS in public policy or related field (by Fellowship start)
Demonstrated interest or experience in one of BPI's program areas
Accomplished oral and writing skills
Strong academic record
Initiative, creativity and flexibility
Demonstrated ability to work effectively with a variety of organizations, constituent groups, government agencies, and civic leaders.
Fellows receive an annual salary of $52,000 with medical and dental coverage. Debt service on law school or graduate school loans for the duration of the Fellowship may be available, based on need.
Contact
Paula Kruger
fellowships@bpichicago.org
Availability: 1 opening per year
Applicants: Law and policy students, recent graduates
Compensation: $52,000 + loan assistance
Required Application Materials: Resume, writing sample, references and a cover letter detailing interest in the position
Next Deadline: October 11, 2019
---
Post-Graduate Law Fellowships
BPI periodically hosts Skadden, Equal Justice Works or other post-graduate law fellows.
Skadden Fellowships are two-year fellowships funded by the Skadden Foundation. Skadden requires that candidates develop projects with host organizations and must secure a potential position with their sponsoring organization before applying for the Fellowship.  The deadline is in early October of each year.  BPI will support only one Skadden application per year, so it is best to contact us as early as possible to discuss hosting.  Applicants whose projects are considered for hosting must also apply online at http://www.skaddenfellowships.org/application.
BPI also occasionally sponsors applicants for Equal Justice Works or other post-graduate public interest fellowships.  For more information on Equal Justice Works visit http://www.equaljusticeworks.org/
Contact
Adam Gross
agross@bpichicago.org
Availability: BPI sponsors 1 project per year
Applicants: Law students and graduates
Compensation: Provided by funding source
Duration: 2 years
Deadline: Usually Fall of the year prior to fellowship start; check program websites for deadlines and instructions
---
Post-Graduate Summer Law Fellowships
The Public Interest Law Initiative (PILI) coordinates with Chicago-based law firms and public interest organizations to place oncoming associates at legal nonprofits as PILI Fellows while they prepare for the bar examination.  Learn more at www.pili.org, and check with your law firm to see if it participates.
Contact
Adam Gross
agross@bpichicago.org
Availability: Up to 2 PILI Fellows per year
Applicants: 3Ls with offers at private firms
Compensation: Paid by your firm
Duration: Flexible
Deadline: Rolling, no later than May each year