Thank You for Supporting the 2014 BPI Annual Dinner!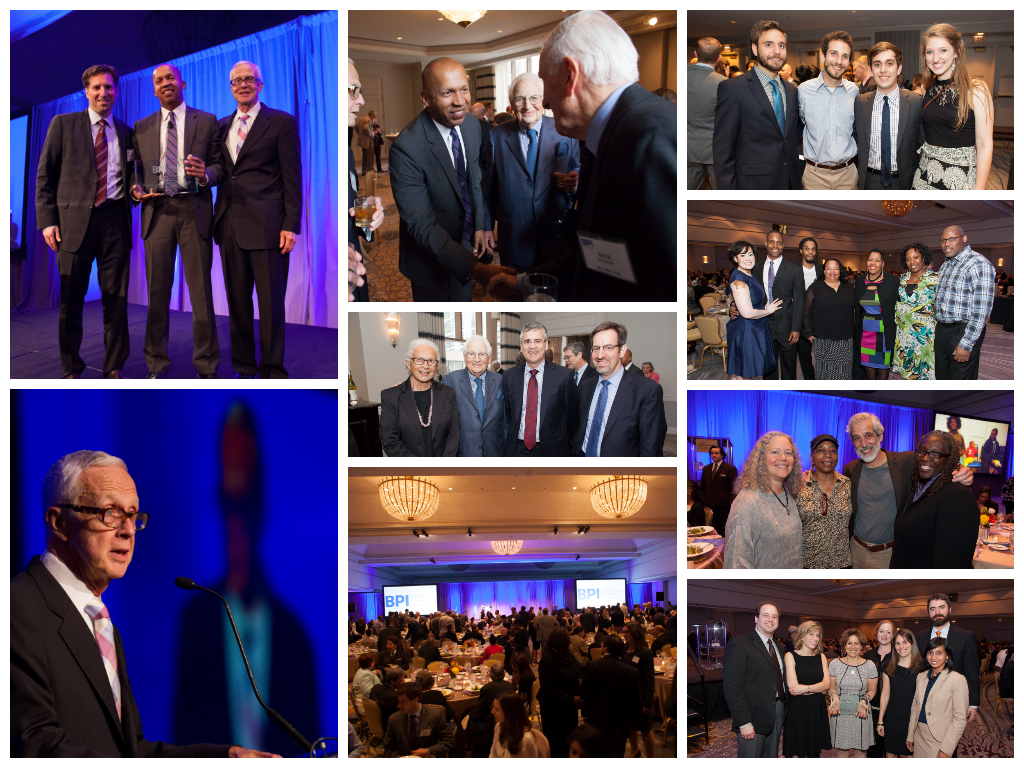 This year BPI was privileged to honor the inspiring work of keynote speaker Bryan Stevenson, Executive Director of the Equal Justice Initiative and our extraordinary Champions of the Public Interest, community leader Crystal Palmer, and the Children and Family Justice Center at Bluhm Legal Clinic at our 2014 Annual Dinner on May 20.
Over 400 of our devoted advocates and friends were in attendance as Mr. Stevenson brought the crowd to its feet with his rousing keynote address, excerpted in the video below. You are invited to view his speech in its entirety on BPI's YouTube channel. His remarks will inspire all who are dedicated to creating a more just society.
If you weren't able to attend, it's not too late to support our 2014 Annual Dinner Campaign! Please consider a gift to help us reach our fundraising goal–as well as our common goal of making social justice a reality for all people in the Chicago region.
When BPI's friends gather for our Annual Dinner, we always feel the energy and spirit that permeates the room, and 2014 was no different. Thank you for your support. We hope you'll join us in sharing Mr. Stevenson's message and advancing BPI's efforts to create a more just society.
P.S. Be sure to visit our Facebook page to see the complete album of photos from the evening. Feel free to tag yourself and share the photos!
Back To Blog