BPI's Summer Reading List
With summer just around the corner we thought it would be the perfect time to share some of our book recommendations for the warm days ahead. Happy reading!
Recommended by Marissa Manos:
The Invention of Wings by Sue Monk Kidd
In this book — an enhancement of a true story from the early and mid-1800s — couples the fight against slavery with the struggle of women for liberation and empowerment. It is an inspiring read, particularly with the author's historical notes upon which the novel is based. I loved it.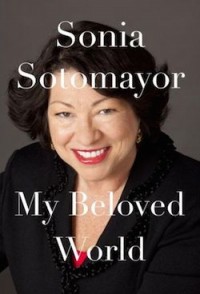 Recommended by Betsy Lassar:
My Beloved World by Sonia Sotomayor
In this compelling autobiography, Justice Sotomayor shares her journey from her childhood in public housing to her judicial appointment to the U.S. District Court for the Southern District of New York City. Her open discussion of her dreams, the challenges she encountered, and the influences that shaped her life not only reveals much about her character but also provides a message that is inspirational and empowering.






Recommended by Adam Gross:
Mr. Wilson's Cabinet of Wonder: Pronged Ants, Horned Humans, Mice on Toast and Other Marvels of Jurassic Technology by Lawrence Weschler
The less you know about this book before you read it, the better. Just know that it's about the history of museums and the relationship between art and science. And that it's about curiosity and wonder. And that it is beautifully written, thought-provoking and incredibly fun.








Recommended by Dianna Houenou:
Honky by Dalton Conley
There are numerous accounts of how it feels to grow up as a minority surrounded by whites. This book chronicles how a white boy growing up in a majority poor, minority neighborhood came to understand the implications of race.
Teach Like Your Hair's on Fire by Rafe Esquith
This book covers how a 5th grade teacher in Los Angeles learned to connect with his poor, immigrant students and help them succeed inside and outside the classroom.



Recommended by Angela Bailey:
What is the What by Dave Eggers
Stick with it for 100 pages and you will not be able to put it down! It provides a whole new perspective on gratitude and identity.
The House of the Spirits by Isabel Allende
There's a lot of practical life advice that's hidden in the magic.






Recommended by Kim Zalent:
Children and the Dark Side of Human Experience: Confronting Global Realities and Rethinking Child Development and See Jane Hit: Why Girls Are Growing More Violent and What We Can Do About It by James Garbarino
Garbarino's emphasis on identity and spirituality echo that of our BPI dinner speaker [Bryan Stevenson], and I want to read more. Dr. Barbara Bowman first told me about Garbarino's research and the role of meaning-making in how children cope with war. She stirred my curiosity – and Jim's presentation at the Knowledge Exchange sealed the deal.
(Bonus book! Tacos, Tortas, and Tamales: Flavors from the Griddles, Pots, and Streetside Kitchens of Mexico)
Recommended by Ellen Elias:
Family Properties: How the Struggle Over Race and Real Estate Transformed Chicago and Urban America by Beryl Satter
This is a gripping book about race, housing, greed, and Chicago. Much of the focus is on the Contract Buyers League, a group of African Americans organized to fight against exploitative contract sales of homes to blacks families in the 60s. The book also tells the personal story of the author's father, a lawyer who battled for African American families denied justice because of racist housing laws and policies. Satter, a history professor at Rutgers, tells these two inter-related stories in a compelling narrative that provides great insight for today's struggle against inequality.
Recommended by Paula Kruger:
The Art Forger by B.A. Shapiro
A well written thriller based on the Isabella Stewart Gardner Art Museum heist in the early 1990s. Everything you need to know about forging great Masterpieces in the 21st century…I read this over a year ago but I know it's currently a favorite book group choice.









Recommended by Em Hall:
Uniforms: Why We Are What We Wear by Paul Fussell
This is the perfect book for the bus or the beach because it's broken up into short chapters, each of which can be read in a few minutes. While probably best known for The Great War and Modern Memory, Fussell takes on the (relatively) lighter topic of dress and representation with great aplomb; his wry, witty writing leaving the reader wishing that the book might go on forever.
Back To Blog