BPI and Roosevelt University Policy Research Collaborative Launch Reentry Housing Report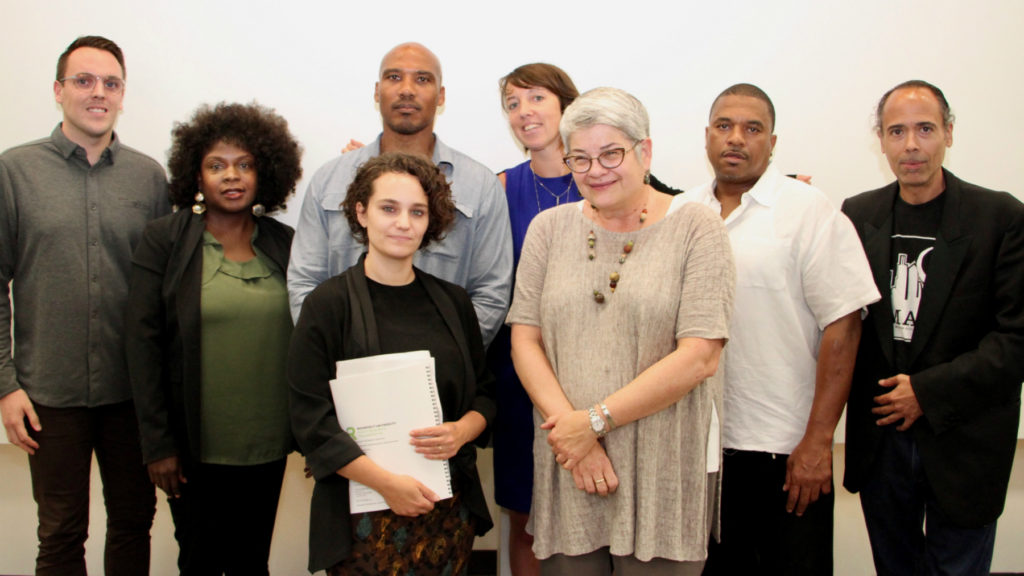 In partnership with the Roosevelt University Policy Research Collaborative (PRC), BPI held a release event on September 20 to launch a new report: "No Place to Call Home: Navigating Reentry Housing in Chicago."
BPI policy analyst Madeleine Hamlin collaborated with PRC's Charlie Barlow to lead the project. Their research team recruited 81 returning citizens to participate in a voluntary study on the many formidable barriers to reentry housing and to explore policy solutions to overcome these challenges. As one 49-year-old participant said of his experience being rejected by landlords, "They never got to know the nature of the crime, I just told them I was a returning citizen. I told them I was working two jobs, was a student, had a bank account with credit, but they don't care about any of that."
The study culminated in a report that elevates the voices of reentering citizens.
At the launch event, a panel of experts and audience members shared their perspectives and lived experiences with the barriers to reentry housing, including ways to advocate for change.
The panel included: Gianna Baker, Housing Action Illinois; Nasir Blackwell, Inner City Muslim Action Network; Tyrone Muhammad, Ex-Cons for Community and Social Change; and Vernell Mattox, Leader, Restoring Rights and Justice Reform of Community Renewal Society. Patricia Fron, Executive Director of the Chicago Area Fair Housing Alliance, moderated the conversation. Kathy Saltmarsh of the Illinois Sentencing Policy Advisory Council and Tyrone Muhammad of Ex- Cons for Community and Social Change provided additional remarks.
As panelist Tyrone Muhammad emphasized, "It makes no sense that I can be all I can be in prison – and you've all heard about all the stuff I accomplished while inside – and you've got money to house me, feed me, cloth me. But, once I'm released, you have no money to house me. Where'd the money go all of a sudden? But let me commit a crime against one of you persons, and they would have money to return my body."
We invite you to learn more about the project and the research study by reading the Full Report and Executive Summary.
Back To Blog