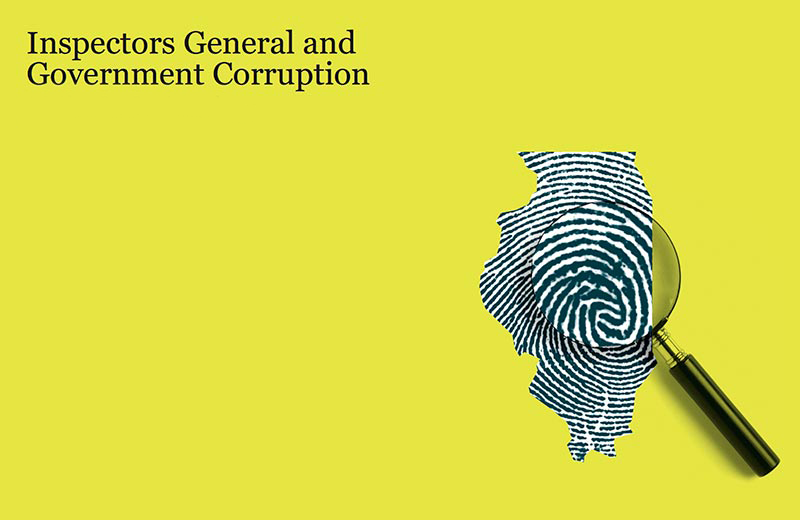 Unfortunately, it is a truism that corruption among public officials is, as one study puts it, a corrosive characteristic of modern government that "systematically undermines democratic principles" and "diminishes people's faith in the political process." But there is no truism that tells us what to do about public corruption. Neither publicity nor the criminal law has proven effective.
Could the concept of "inspector general" make a difference? The modern office of inspector general dates back only to the mid-1970s. Since then many hundreds of such offices have been established in federal, state, and local government departments and agencies, and the trend is toward still more of them. A recent magazine article is headlined, "States and Localities Realize the Importance of Inspectors General."
Though in theory inspectors general may be a way to—at long last—bell the cat of government corruption, as always the devil is in the details. If IG offices don't have the requisite independence and powers, they may provide only the appearance but not the reality of a serious effort to curb government corruption.
In our 2011 report, "Inspectors General and Government Corruption," BPI took a hard look at the offices of inspectors general and made specific recommendations. Shortly after its release, and in the wake of a corruption scandal at Metra, the train system for suburban Chicago, BPI worked in partnership with State Senator Susan Garrett to successfully bring the Regional Transportation Authority (RTA), Metra, Chicago Transit Authority (CTA), and PACE (suburban bus system) under the jurisdiction of the State Executive Inspector General for the Governor. This was a first for Chicago's transit agencies, and the IG's oversight has subsequently proved to be extremely useful in advancing good government.
In 2013, BPI represented Chicago's Inspector General in litigation over the independence of his office. Though the Appellate Court's decision in our favor was reversed by the Illinois Supreme Court, the litigation brought the independence issue to center stage. Numerous news stories and several hard-hitting editorials highlighted the need for IG offices to be truly independent.
At this time, BPI is representing the Cook County Independent Inspector General in litigation with respect to the extent of his jurisdiction over Cook County offices headed by independently elected officials—an issue critical to the future efficacy of the County IG.
The growth of IG offices is encouraging. But if the offices don't have true independence and sufficient power, this promising means of addressing the corrosive characteristic of public corruption will go nowhere.
"Throughout Chicago's 176-year history,

the twin goals of efficiency and honesty in city government have been important but too often elusive. The inspector general concept—only 40 years old—could help make the achievement of these goals more commonplace, but only if IGs have true independence and adequate authority.

BPI's multi-faceted efforts in pursuit of the requisite independence and authority, both through its research and analysis, as well as its role as legal counsel in trailblazing litigation, have been invaluable in raising public awareness of and helping to support and strengthen local inspector general offices in Illinois."

-Joseph Ferguson, Inspector General, City of Chicago